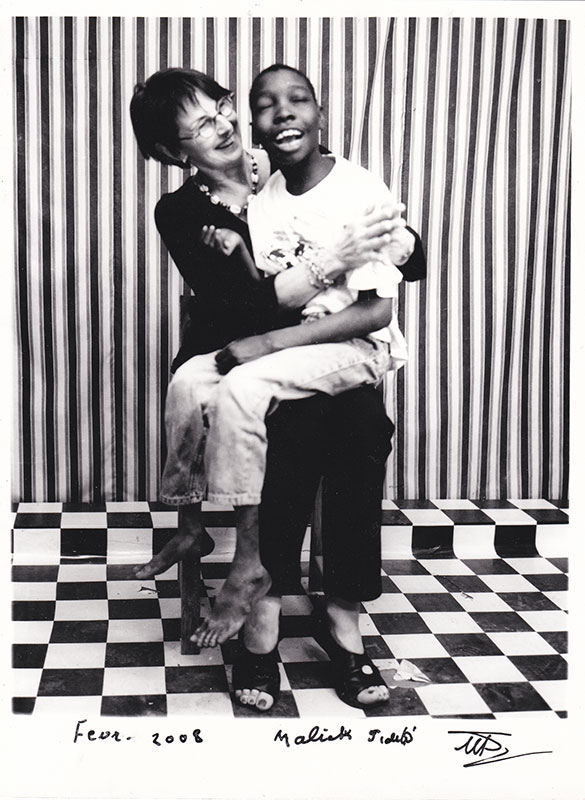 We are all unpaid volunteers.
Because we are all unpaid volunteers, our organization is able to operate with few resources and has a strong human dimension in support of these children who have very special needs.
The Board: Catherine COSTE – Claire DENIS – Valérie MARCE – Thierry MUR – Christian NENON – Patricia PECHON – Bernard PECHON – Juliette SOTO
« The types of intervention by our charity and the effectiveness of its specific activities to improve the situation of handicapped children with regard to each particular handicap, are all done in collaboration with and with the participation of the Malian legal guardians.
We propose to continue working with them to create accommodation for the older, handicapped children or/and to place certain handicapped children in families within the constraints of the socio-cultural feasibility of this type of action in the Malian context. »
What are the charity's objectives?
To improve conditions for the lives of handicapped orphans in Bamako. They suffer from the double exclusion of being both orphans and handicapped.
The charity provides financial assistance to care for and educate them: the children are making improvements and they have the benefit of medical care. We have been caring for some children since 1999, others, sadly, have had only short lives.

Serving handicapped orphans
We prioritise the interests of handicapped orphans in dealing with the Malian authorities and local partners to improve their care and plan for their future.

Care and Education
We pay for medical care, neurological and orthopedic consultations, therapy, schooling, play and teaching activities.

Donations/ Sponsorship
You can support our activities with handicapped orphans by completing the donation or sponsorship form.
Board meetings and events